Dr. Marc Gerdisch, MD, FACS, FACC, is the chief of cardiovascular and thoracic surgery at Franciscan Health and co-director of the Franciscan Health Heart Valve Center in Indianapolis, Indiana. Doctor Gerdisch is also a senior partner with Cardiac Surgery Associates specializing in complex heart valve and atrial fibrillation surgery.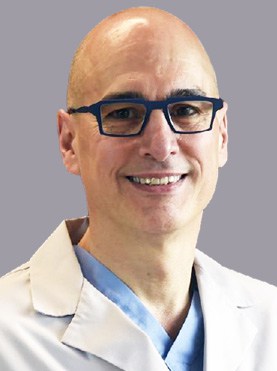 The key highlights from Dr. Gerdisch's interview include:
Surgeons have a unique opportunity to eliminate or reduce the risk associated with atrial fibrillation for their patients.
As long as surgeons are trained by adequate personal, most surgeons can successfully perform the Cox Maze IV procedure.
Surgical ablation should available at many cardiac centers and not be limited to solely academic centers. A Cox Maze IV procedure is a reproducible therapy to help patients with atrial fibrillation including patients with mitral valve disease and/or coronary heart disease.
For the last 12 years, Dr. Gerdisch performed rigorous follow up on his patients that received a Cox Maze IV procedure to determine the safety and effectiveness of this therapy.
Video Transcript
For the hearing impaired members of the AFibSurgeons.org community, we have provided a written transcript of Dr. Gerdisch's video below:
Fifteen years ago, I visited St. Louis. I went to visit WASHU, which was the birthplace of the Cox Maze procedure. James Cox had been chair there forever and then Ralph Damiano took over. Ralph had become probably the most current iconic figure in the treatment of atrial fibrillation. I spent time with him. I learned about the methodology, which he had evolved then into to what we call a Cox Maze IV, which was a means of taking an operation that was cut and sew and complex and simplifying it and making it expeditious and effective.
I did become very passionate about it at that point because I recognized that we had the opportunity to take away from a patient the dramatic risk that was associated with atrial fibrillation, so the risk of stroke; the risk of their continued arrhythmia; the risk of the continued changes in the muscle of the heart; the risk of their heart muscle, their lower chamber, suffering from their upper chambers not working properly, the years of life that they would lose.
Here, I recognized this opportunity. Then when we went into action with it, we collected data from day one. For the last 12 years, I have rigorous follow up on every patient that I've done that operation on, for the rest of their lives. So I've been able to materialize for myself what has happened for those patients. I'd been able to identify the fact, not only that they're staying alive but they're staying well and they're staying in rhythm.
There were always a lot of naysayers about that; whether you could actually achieve that. Could you keep people in rhythm? Was it going to be isolated to just these few academic centers that had invested so many years in it? Well, the truth of it was that if you were trained by the right people then you could it well and you could achieve those same results. Knowing that, I became a trainer. Really for the past ten years, in some degree, I've been involved in the education and the last seven or eight years, I've been immersed in the education.
Now I've trained hundreds of surgeons, and I love that, they get excited like I get excited. They take it home and they do the procedure, and then they call me, and they tell me about their results. They also ask me questions. How do they manage the arrhythmias at the time. What do you do to make sure that the patient does well? We have formulated entire lines of thought with respect to that. We're seeing it become, essentially, democratized, so that any patient anywhere, in theory, will have the opportunity, without looking too far, to find someone that can offer them that complete operation. That's why it's important to me.